Common vision problems like astigmatism, nearsightedness, or farsightedness are usually a result of irregularities in the shape of the cornea, the outermost layer of the eye. Such vision challenges can interfere with your ability to see clearly and easily enjoy everyday activities and require you to manage reading and distance glasses or contact lenses. Using lasers to reshape the cornea, laser eye surgery helps you achieve normal clear sight.
Is LASIK Right for You?
Rochester Eye and Laser Center has performed thousands of LASIK procedures and is one of the only centers in the region to offer blade-free the Wavelight® technology and Contoura Vision customized to you. The procedure takes only minutes per eye, is virtually painless, and most patients are back to work and have normal activity the next day.
Come to our LASIK Seminar to see if LASIK is right for you.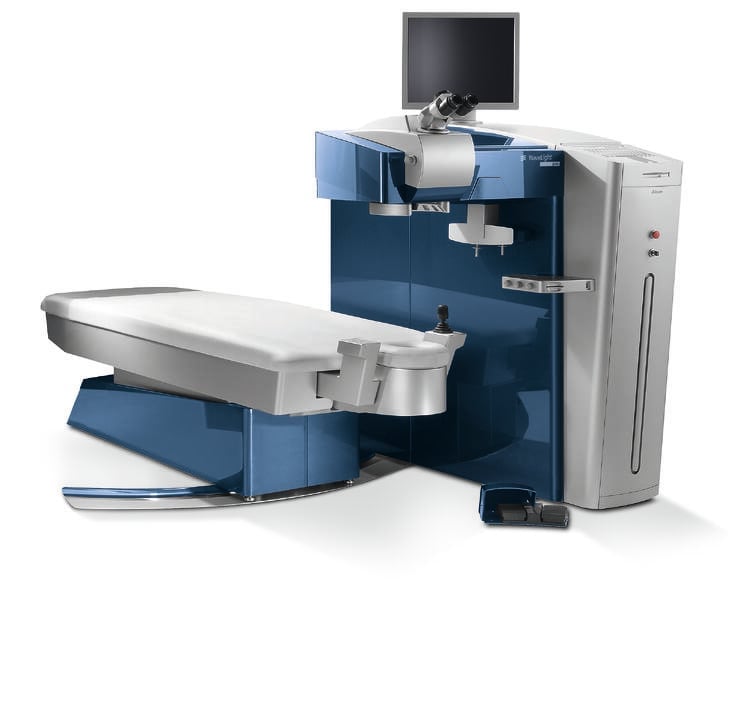 An Ideal LASIK Candidate
The ideal LASIK candidate:
Is between 21 and 60 years of age
Has healthy corneas
Has a relatively stable prescription
Does not have certain medical conditions, such as autoimmune diseases
Is not pregnant or nursing
Understand the risks and rewards of LASIK
Has both eyes free of cataracts
In your free initial LASIK consultation, we determine if LASIK is right for you. Since LASIK is a medical procedure, it requires specific physical and medical conditions to be met before it can be considered an appropriate treatment. Age, general health, eye health, and thickness of the cornea are all evaluated. We reject about 2% of candidates because of physical or medical factors. If that is the case with you, we can recommend an alternative vision correction option.
If you are an ideal LASIK candidate, we run a series of comprehensive tests prior to surgery. To determine the unique characteristics of your vision, we use state-of-the-art Contoura® Vision technology. Contoura Vision precisely maps up to 22,000 unique imperfections (elevation points) of each eye, providing measurements that are 25 times more precise than standard measurements. These measurements are translated into digital treatment instructions sent directly to the Wavelight Laser during your procedure.
The surgery consists of three steps:
Using all laser IntraLASIK, Dr. Lindahl creates the corneal flap. This step is performed with a special computer-controlled laser, the Intralase, which creates a thinner, more precise, and more stable flap.
The flap is lifted and the custom Wavelight® EX500 laser is used to reshape corneal tissue to correct irregularities. This step in custom LASIK is based on the individual 3-dimensional Contoura Vision maps of your eyes, created prior to surgery. The maps are programmed directly into the laser to remove the exact amount of corneal tissue to yield the best vision possible.
Finally, the flap is folded back into place where it bonds quickly. Healing is rapid with LASIK and most people can return to work the next day.
The result is a highly customized treatment of the corneal conditions that created your vision problems. In the hands of Dr. Lindahl, a trained and skilled surgeon, you get advanced state-of-the-art LASIK technology to meet your vision goals.
BACK TO LASIK >
To contact our office, call 585-232-2560.
For LASIK appointments ext. 3