Special Finance at Rochester Eye & Laser Center
Rochester Eye & Laser Center is committed to providing excellence in eye care. We understand that cost may be of concern to some patients and that is why we are proud to offer patient financing through CareCredit. Our patient financing programs provide low-interest rates for LASIK, Laser Vision Correction, and Advanced IOLs. If you would like to learn more about the financing options available through Care Credit please visit their website or call 585-232-2560 to speak with one of the financing specialists at Rochester Eye & Laser Center.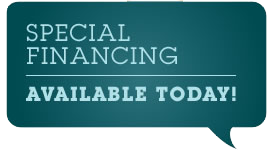 Flexible Spending Accounts (FSA) and Health Savings Accounts (HSA) are accepted forms of payment at the Rochester Eye & Laser Center.
These benefits allow employees to deduct pre-tax dollars out of each paycheck to pay for elective medical procedures such as LASIK. Depending on your tax bracket, you can save up to 42% on certain medical expenses while also taking advantage of 0% financing.
It is important to know all of the details of your plan before you sign up – these plans can be confusing. For example, you must find out if you are a good candidate for the procedure you want before you sign up for the program. If you find out too late that your eyes are not right for the procedure, you may lose the money you have saved. You also need to be aware of the deadlines of your specific plan. We are here to help you understand the process.
Deferred Interest / 0% Interest Payment Plans*
For 6,12, and 24 months
No down payment is required, plus instant credit decisions with no application fee
Enjoy convenient, low monthly payments with no pre-payment penalties
*Minimum monthly payments required. Required monthly payments may or may not pay off purchases before the end of the promotional period.
To pay your Rochester Eye and Laser Center bill online go to our Patient Portal.
User Name is:(Last NameFirst NameZip Code, ie. DoeJohn14607)-this is case sensitive so please follow the example
If you don't remember your password or have not been given one - click on "I forgot my password" and set a new one.)
To contact our office, call 585-232-2560.
For appointments ext. 0