Best Cataract Surgeon - Dr. Kenneth Lindahl
Precision Technology, Skill and Experience
The Best Cataract Surgeon - Dr Kenneth Lindahl - Rochester's #1 Femto Laser Bladeless Cataract Surgeon
Precision Bladeless Laser Technology.
Dr. Lindahl performs bladeless laser cataract surgery incorporating the use of the revolutionary LenSx® femtosecond laser system. This laser makes computer-controlled corneal incisions and then gently breaks up the cloudy cataractous lens, based on a detailed real-time 3-dimensional image of the eye.
With our LenSx® femtosecond laser system, Dr. Lindahl has real-time video imaging and 3-dimensional visualization during cataract surgery. Such precision avoids any possibility of human error and allows Dr. Lindahl to accomplish greater vision outcomes due to the precision and customization that computerized tools enable. Additionally, with the less-invasive laser technique, your recovery and healing may be faster.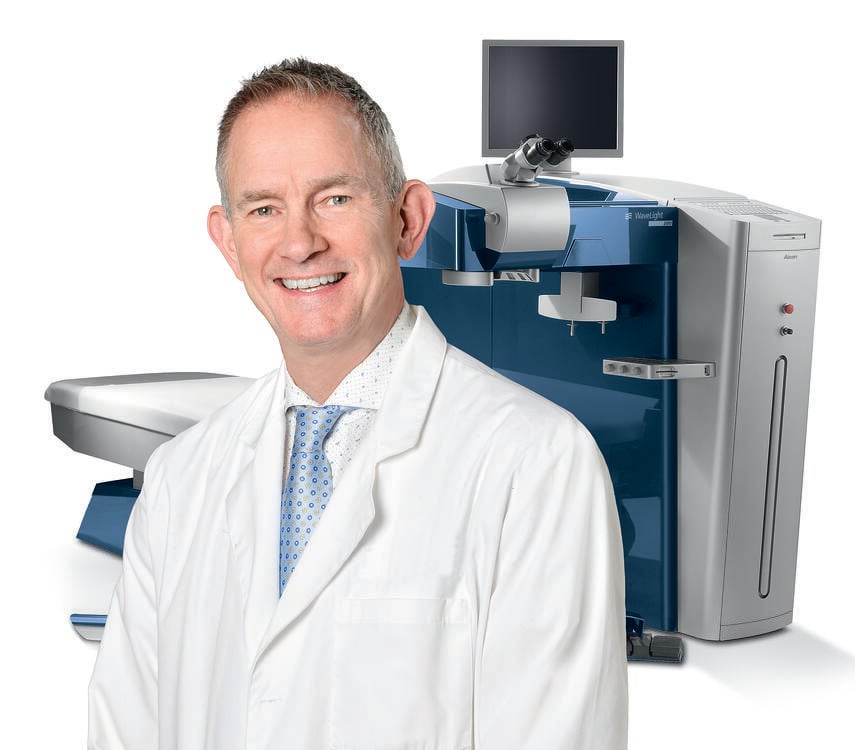 Experience.
With more than 30 years' experience since his formal training, Dr. Kenneth Lindahl has dedicated his professional life to the most advanced Cataract and LASIK surgery for his patients. He was the first Ophthalmologist from Upstate New York to have LASIK performed on his own eyes and the first in New York State to perform microincisional cataract surgery.
Dr. Lindahl has stayed at the forefront of modern ophthalmologic technology and surgical technique. He provides the most current information about the best options for your intraocular lens (IOL) choice to give you the vision outcomes you desire after cataract surgery. New IOL options can greatly improve your eyesight so you can enjoy optimum vision for years to come.
Skill.
Dr. Lindahl is highly trained and skilled at using state-of-the-art technologies to give you better results from your cataract surgery. A perfectionist at heart, Dr. Lindahl values precise eye measurements taken prior to surgery to assist him in treating the unique characteristics of your eyes for a completely customized cataract treatment. His skill-based approach to evaluating and solving your vision challenges ensures outcomes that give you outstanding vision results post-cataract surgery.
Meet Dr. Kenneth Lindahl
Experienced, Knowledgeable Cataract Surgeon
Dr. Lindahl especially appreciates the opportunity to give patients a vastly improved quality of life after cataract surgery. "Since cataracts develop slowly, most people aren't aware of how much their vision has deteriorated," he notes. "It's very gratifying to see how happy and excited they are after cataract surgery. They can drive with confidence again and enjoy movies, exercise, and other past-times with better vision. We love helping people in that way."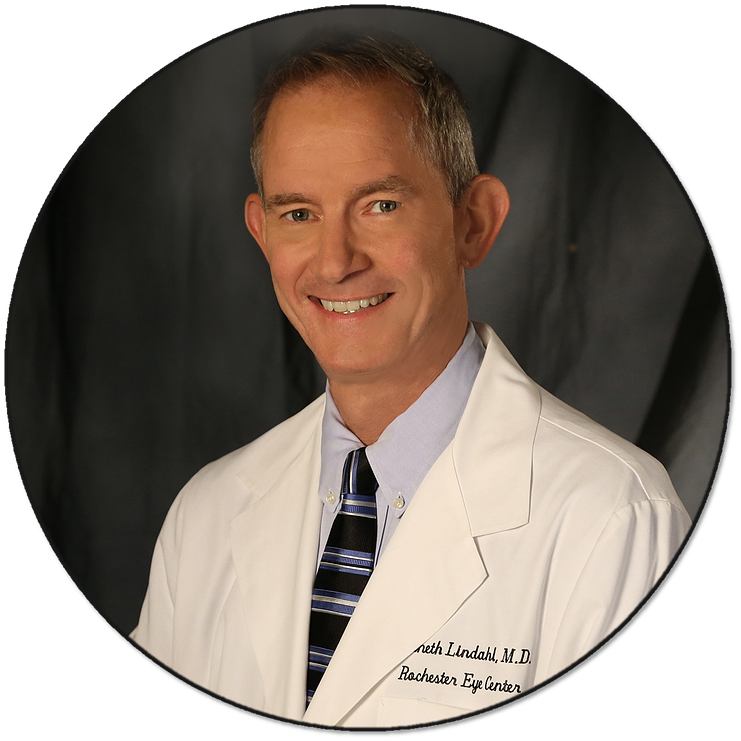 To contact our office, call 585-232-2560.
For appointments ext. 0