TECHNOLOGY &TRUST
Our Promise to You
We understand that choosing a qualified surgeon and center is one of the most important decisions you can make about caring for your eyes and improving your vision. It's natural to have concerns when it comes to the only pair of eyes you have. Considerations about technology are one part of the equation. Dr. Lindahl is skilled at using the most advanced, safest, and comfortable surgical treatments available, ensuring extremely high technical precision for the best results possible.
The other part of the equation is trust -- your confidence and comfort in having the procedure.
We take special care to ensure that you fully understand what happens during the procedure, the risks, and the outcomes you can realistically expect. We believe in complete transparency with our clients. We want you to be happy and healthy, whether that means you become our patient or not.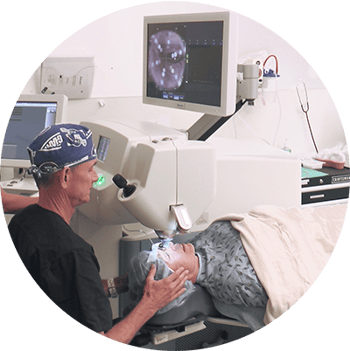 We appreciate that your final decision will be based on trust. We encourage you to come in and meet with Dr. Lindahl and our staff so we can get to know you and your vision challenges and evaluate the best treatment options for you. We think you will be impressed as you learn more about the reputation of providing excellent vision results we've built over more than 20 years. We respect your concerns and expectations, and we are committed to doing everything in our power to provide you the best experience possible.
To contact our office, call 585-232-2560.
For appointments ext. 0