Painless cataract treatment techniques with easy, painless, rapid recovery to quickly restore vision!
The facts about cataract treatment are straightforward: cataracts can't be prevented, and there is no pill, medication, or therapy to cure them. The only approach for cataract correction is surgery. More than 3 million cataract surgeries are performed annually in the US, and as the population ages, that number is growing. It is one of the safest surgical procedures. If you have previously had LASIK or other vision correction surgery, you may still have cataract surgery.
In one painless, 30-minute surgical procedure, our surgeon Dr. Kenneth Lindahl will remove the cloudy lens in your eye and replace it with a new, clear artificial lens implant, called an intraocular lens (IOL). This new lens will allow light to pass through and focus properly on the retina, restoring clear vision.
Cataract surgery is performed as an outpatient procedure and does not require an overnight hospital stay. After an hour or two in recovery, you are free to go home, with care instructions and a follow-up appointment, usually scheduled for the next day. Within a week or two, you will be back to your normal activities, with greatly improved vision.
If you need glasses before cataract surgery, you will likely still need them after surgery unless you choose (at extra cost) an advanced lens implant. While Medicare covers a standard monofocal implant for cataract treatment, advanced lenses, which may restore excellent vision without glasses, are an additional cost.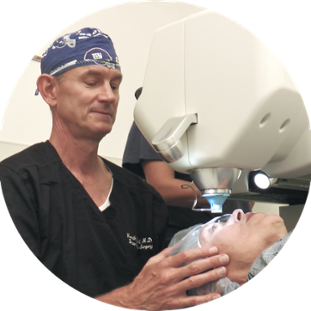 Cataract Treatment: Four steps to better vision
Consultation. Test. Surgery. Follow Up.
Consultation
This is the most important step in cataract treatment. We want to understand everything we can about your eyes and general health to give you the best results. We will review your vision correction history (glasses and contact lenses), determine the uniformity of your cornea, and rule out other eye conditions. This exam may include dilation to evaluate the retina.
This is the time to discuss your choice of intraocular lens implant with Dr. Lindahl. The standard intraocular monofocal lens implant is covered by Medicare and other insurers. Newer, more advanced lenses, which may reduce or eliminate the need for glasses after your surgery, are elective and are not covered by insurance. Dr. Lindahl will discuss your options, advantages, and drawbacks based on your particular eye conditions and your vision goals.
Once you and Dr. Lindahl have determined that cataract surgery is the right next step, we will schedule initial pre-operative tests and surgery dates.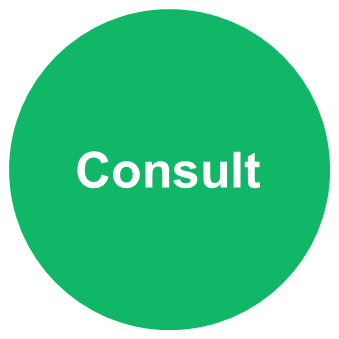 In this second phase, we will conduct a series of in-depth tests to measure your eyes and supply all the data we need, including master readings to accurately calculate your intraocular lens (IOL). For most patients, these procedures are non-contact – nothing touches the eye itself. In complicated cases with severe corneal irregularities, or for astigmatism correction, corneal mapping is used to measure the front and back; we may also need to measure pupils to determine the best lens for you.
We provide in-depth counseling on lens options, including the Monofocal IOL (covered by Medicare) or an advanced IOL (an additional cost). Advances in lens design mean that refractive errors such as nearsightedness, farsightedness, and astigmatism can also be corrected during cataract surgery, if desired.
Once you and Dr. Lindahl have determined that cataract surgery is the right next step, we will schedule initial pre-operative tests and surgery dates.
Our goal in the pre-operative and testing phase is to answer your questions and thoroughly evaluate your eyes and prepare you and our team for your particular surgery. surgery.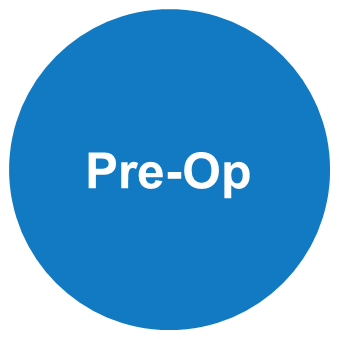 Once you are settled in the treatment room, an anesthesiologist will give you relaxation medication and monitor you throughout your surgery. The skin around your eye will be thoroughly cleansed and sterile coverings will be placed around your eye and face.
Then, using the advanced blade-free LenSx® femtosecond laser system, Dr. Lindahl makes computer-controlled micro-incisions and gently breaks up the cloudy cataract. This revolutionary laser system provides a detailed, real-time 3-dimensional image of the eye for absolute surgical precision. Then Dr. Lindahl inserts the new intraocular lens (IOL) – a synthetic lens that replaces the natural lens of the eye -- into its permanent position. Most incisions are self-sealing.
Our advanced LenSx® femtosecond laser system offers better outcomes for cataract surgery because it is based on computerized precision-controlled equipment, eliminating the possibility of human error. In the skilled hands of Dr. Lindahl, these tools allow precise and customized treatment, with rapid healing and recovery.
The procedure – less than 30-minutes -- is performed on each eye separately, with the second eye done about two weeks after the first to ensure there are no complications and to give the first eye time to adjust.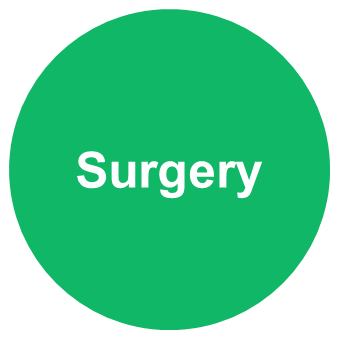 You may return to normal activity the day after surgery. We will schedule a series of post-operative visits to closely monitor your progress. You will be given a protective shield for your eye and spend a short time in the outpatient recovery area before you go home. Make arrangements for someone else to drive you home after surgery. Most patients can go back to driving within a day or two of the procedure.
During the first two weeks after surgery, you will need to use drops, and limit strenuous activity like swimming and avoid exposure to dust and grime. During the first week, you will wear a protective shield while sleeping or napping. During this early stage of healing, you may notice vision fluctuations and dryness, conditions which will gradually disappear over time.
Except for any co-payments that may be required by your insurer, the cost of your procedure includes a series of post-operative exams, the first being the day after your surgery. Others occur at one-week, one-month, and six-to-nine-month intervals.
BACK TO CATARACT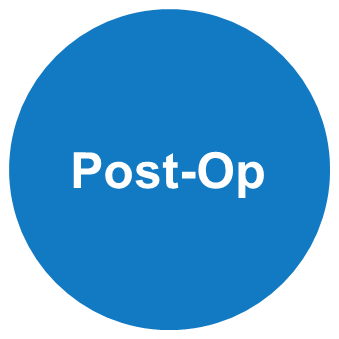 To contact our office, call 585-232-2560.
For appointments ext. 2