ADVANCED CATARACT CARE
PERSONAL

CARE - BEST TE

C

HNOLOGY - BEST OUTCOME

Cataract Bladeless Technology & Advanced Lens Options
Remove cataracts and improve your eyesight. New Technology!
Here's Rodney's experience after his cataract surgery.
Bladeless Cataract Technology
Customized for outstanding results
Our advanced LenSx® femtosecond laser system offers better outcomes because it is based on computerized precision-controlled equipment, eliminating the possibility of human error. In the skilled hands of Dr. Lindahl, these tools allow precise and customized treatment, with rapid healing and recovery.
Why Laser Technology Matters
Traditional cataract surgery has been performed for years by making a micro incision at or near the cornea and gently removing the cloudy lens using high-energy sound waves. While this method is still quite effective, Rochester Eye & Laser Center is proud to offer another method -- the most advanced technology for cataract surgery using lasers.
Precision Technology. Skilled Surgeon.
Video Imaging and 3-D Visualization Assist
Our state-of-the-art technologies are clearly better. Advanced digital tools provide precise measurements for completely customized treatment. These technologies give our patients the best results.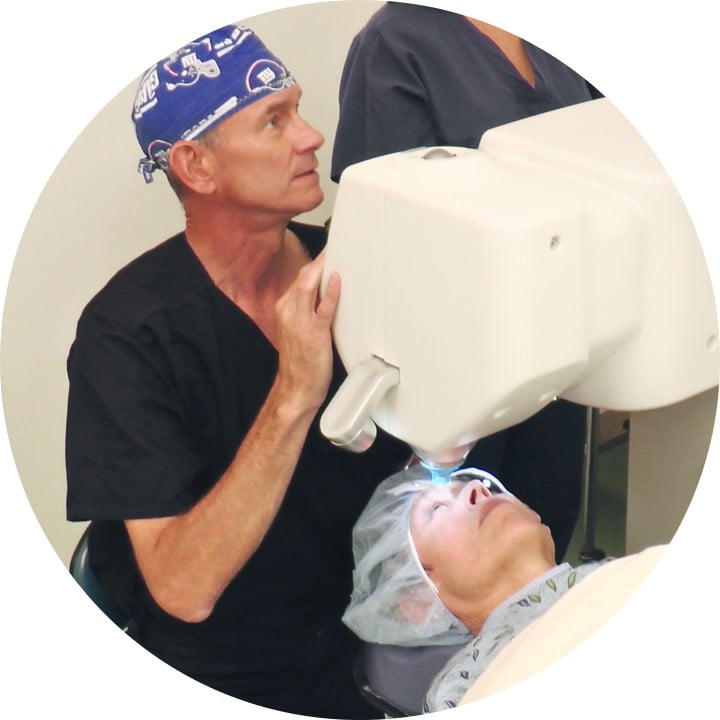 Advanced Lens Technology
Enjoy Excellent Vision – Without Glasses
When you undergo cataract surgery, your eyes' natural lenses are replaced with artificial lenses, called intraocular lenses or IOLs, to restore better vision.

LEARN MORE

UNDERSTANDING YOUR CATARACT OPTIONS
Your surgeon, Dr. Kenneth Lindahl
Experienced, Knowledgeable
Dr. Lindahl, a Rochester native, has dedicated his professional life to clearly better eye health care for his patients. He has over 20 years experience with Cataract, Laser and Refractive Surgery, including LASIK, and Conductive Keratoplasty (CK).

LEARN MORE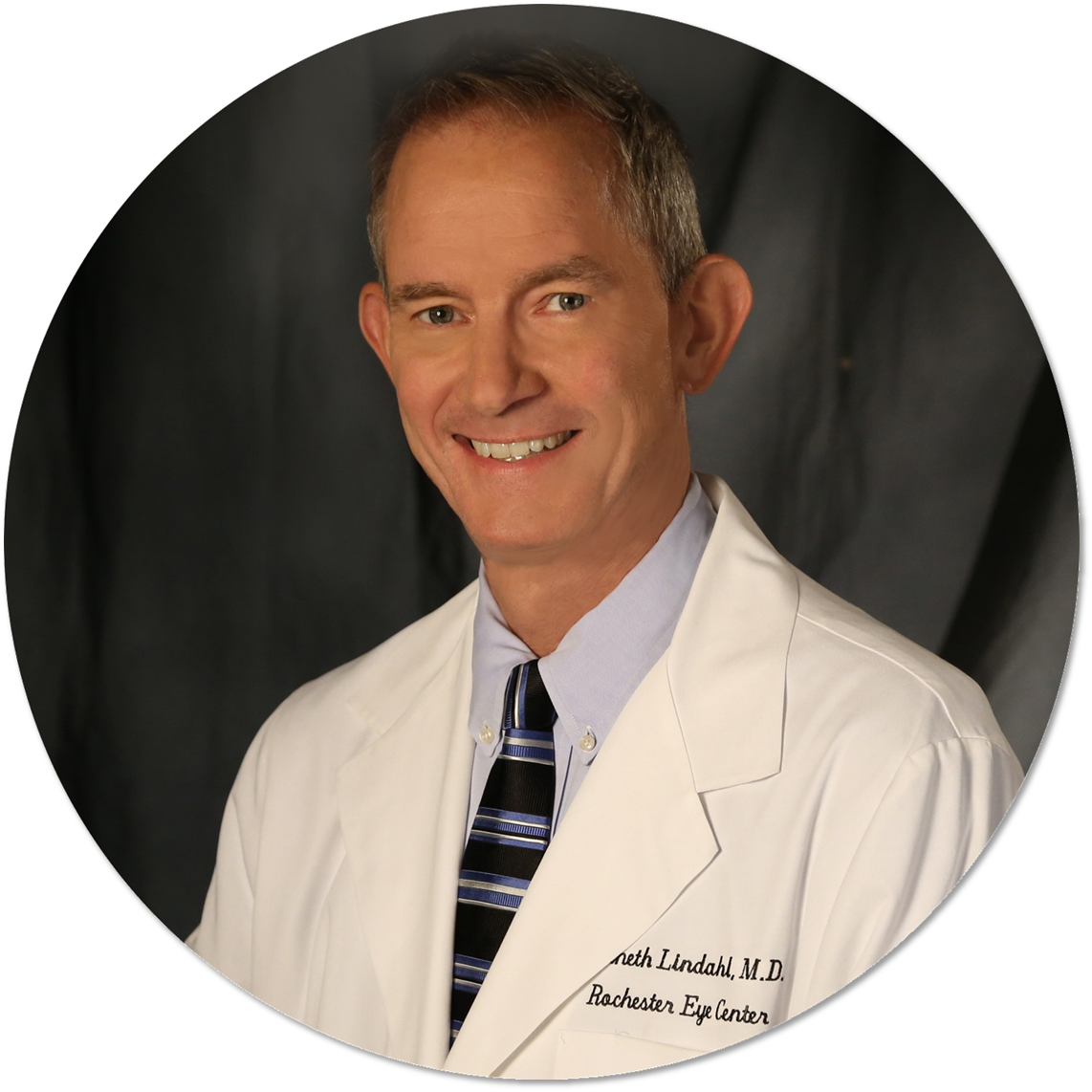 Know the Symptoms
Do You Have Cataracts?
As we age, gradual changes impact eyesight. Sharp images may become blurred, and night vision is difficult. Symptoms may become more noticeable over time, and the glasses or contacts you rely on don't seem to help:
Blurred or cloudy vision
Colors may appear faded or dull
Lamps such as headlights or streetlights may have a glare or halos; sunlight or fluorescent lights may appear too bright
Poor night vision
Double or multiple vision in one eye
Frequent prescription changes for glasses or contacts
These symptoms may indicate other eye problems. If you have any of them, make an appointment for a complete eye examination.
The Experience & What to Expect
Your Cataract Treatment Team...
With You Every Step!
From your initial consultation through pre-op preparation, surgery, and post-op care, we're here to answer questions, address concerns, and make you comfortable. You'll enjoy better vision before you know it!
Did you know that Cataracts are not preventable?
This is why 3 Million Cataract surgeries are performed annually in the US.
Check out this infographic containing interesting information about Cataracts, their impact on the daily lives of those around us, and the treatment options available today. The Just the Facts About Cataracts Infographic provides answers to some of the most commonly asked, Cataract related questions.
To contact our office, call 585-232-2560.
For Cataract appointments ext. 2