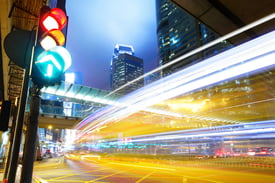 Tis the season to be merry!
The Rochester Eye and Laser Center wishes you the happiest of holidays. We also invite you to be smart about the impact of alcohol on night vision. We all know that alcohol impairs judgment and coordination, and slows reaction time. But there's more to the story, information that is especially important at the holidays when we may celebrate with a bit too much enthusiasm.
Over-consumption of alcohol can adversely affect night vision.
According to a study from the University of Grenada, after consuming varying amounts of wine, 67 subjects were studied using a halometer visual test to determine levels of night vision disturbances and optical image quality. Not surprisingly, researchers found that greater visual disturbances were linked to greater breath alcohol levels.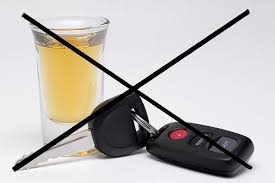 The intoxicating agent in alcohol, ethanol, disturbs the tear film that covers the surface of the eye, causing the aqueous part of the tear to evaporate. That evaporation negatively affects the image quality that forms on the retina, causing the presence of halos and other disturbances in night vision, making driving an especially risky proposition. So chalk up another good reason to be the designated driver for your year-end celebrations!
If any common pre-existing refractive vision conditions are added into the mix, such as nearsightedness, farsightedness, or astigmatism, and you consume alcohol, the tear film disturbance is amplified. Even with 20/20 vision and the benefits of LASIK vision correction, alcohol will still have negative effects on night vision.
Happy Holidays
So keep the halos where they belong this season– atop decorative angels. And whether or not you have LASIK, please never drink and drive.
---
As a holiday bonus, consider giving yourself the gift of better vision with LASIK vision correction performed by Dr. Kenneth Lindahl at Rochester Eye and Laser Center. To learn more about LASIK and find out if you are a good candidate for the procedure, contact us at 585-232-2560 or visit us at www.rochestereyecenter.com.