Why is MGD so Prevalent?
Extensive computer, smartphone, and tablet use has contributed to a significant increase in partial blinking. Blinking stimulates the meibomian glands to secrete oils and spread a protective oil layer across the tear film.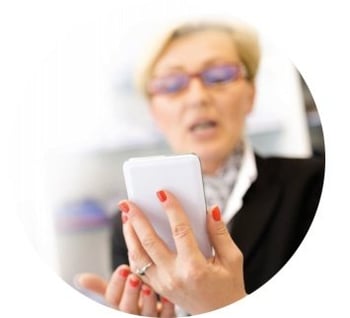 When we partially blink the eyelids do not touch, so there is no pressure applied at the meibomian glands to release these oils. Over time the oils harden in our meibomian glands and blockages develop.
What are the long-term effects of MGD?
When meibomian gland blockages occur, and the glands are left untreated, our g lands can shrink, deter orate and disappear entirely. For many patients with MGD, who have left the condition untreated, significant gland loss has occurred and treatment options become limited.
How is MGD Identified?
Both function and structure of the meibomian glands are evaluated to properly assess gland health and identify MGD. To determine function your doctor will check to see if the glands are releasing oil and whether partial blinking is contributing to the comfort of your eyes. Structure is observed with gland imaging, where you and your doctor can see if any structural damage or gland loss has occurred. If there is any damage to your gland structure, it is highly likely MGD is present and your eye discomfort will become progressively worse if left untreated.